4 candidates start their tasty new careers at Jardim Rodizio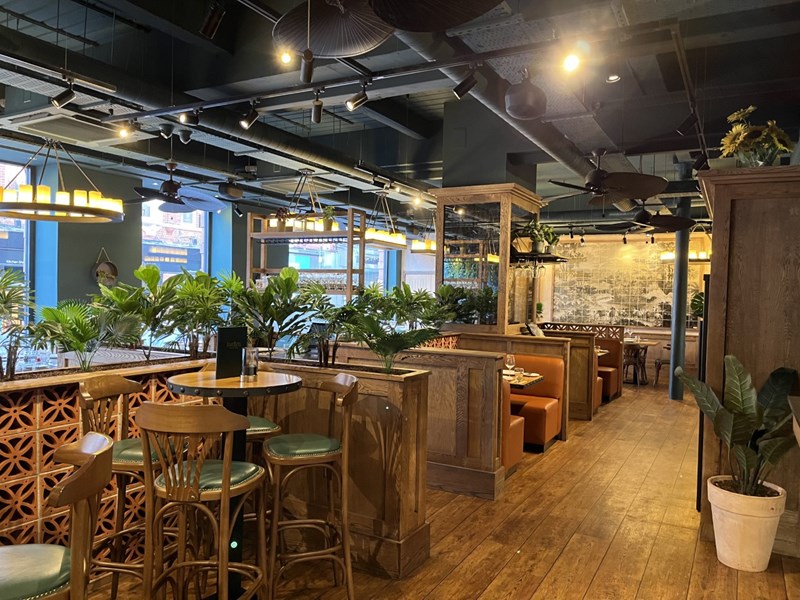 Jardim Rodizio is a Brazilian Restaurant and Bar that opened its doors to the public in November 2021. The Tourism & Hospitality Talent Hub had been approached by the senior management team of the venue to support their recruitment prior to the grand opening. We jumped at the challenge and got ready to help Altrincham's new premier Brazilian Restaurant and Bar!
With the venue being based in Altrincham, it was a great task to find the right candidates. We engaged with local communities and our candidates within the Trafford area to find the best candidates, with the most appropriate qualifications and experience. We began with advertising available job opportunities at Jardim Rodizio across our channels, screened all applicants and then scheduling follow-up interviews with Paulina Brasao, Restaurant Manager at Jardim Rodizio.
From our initial candidate screening session, we were fortunate enough to achieve 4 job starts- 3 were back of house or kitchen roles and 1 in a front of house role. This is a great success overall, and made Paulina Brasao, Restaurant Manager, very happy. She had this to say about the support:
"The recruitment support received was very helpful in opening our venue, and I would recommend that other businesses utilise the services of the Tourism and Hospitality Talent Hub. I will be working with the Hospitality and Tourism Talent Hub for future recruitment as I found it to be such a smooth process, and I can see the value in helping the jobseekers they work with."
The Growth Company and the Tourism & Hospitality Talent Hub work closely with businesses to understand their recruitment and talent needs with a view to boost employment and skills within the sector.
If you own a business within the Hospitality and Tourism sectors, or are looking to find work within them, we're here to help. We can find you staff for your business, provide you or your teams with new skills and industry level training, or help you find a job role in many of Manchester's leading Hospitality establishments. Start your new career today by talking to us, by clicking here.