Hospitality Talent Hub- Skills Gaps- where do you fit in?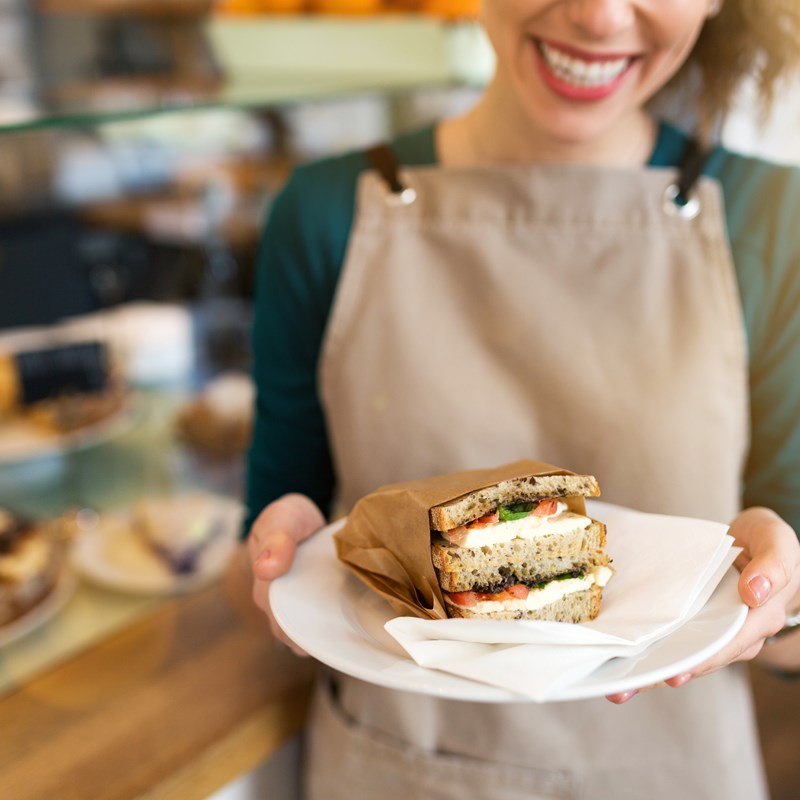 With the Hospitality, Leisure and Tourism industries growing rapidly, opportunities like never before are flooding in- are you considering a career in Hospitality? There could be a space for you.
The Hospitality industry was worth over £9 billion, pre-lockdown, hiring over 100,000 people in a wide variety of roles. As the pandemic continued, this naturally declined- there's no denying that the hospitality industry was hit the hardest during the times we spent in necessary isolation for each other's safety.
It was reported recently that there were over 3000 vacancies for roles in Greater Manchester alone- it's clear that the Leisure, Tourism and Hospitality Industries are on their way back, and in a big way. With skills gaps in the industries, you could fast track yourself into a steady career in the sector of your choice!
Kitchen Porters/Waitstaff
Usually a lot of people's first foothold in the industry, these practical, physical jobs can usually be a source of quick income, and can lead to higher roles if you impress your employers enough. They're ideal for younger people looking for their first job, or even for those looking to make some extra money while furloughed from a different role.
Chefs
One of the most sought-after roles by employers, there are a wide variety of restaurants, hotels and cafes looking to hire chefs at all levels of expertise. If you've always fancied yourself a bit of a Gordon Ramsey, this could be your chance to step into this line of progression. If you have prior experience, or even if you're starting from scratch and want to learn to be a Sous-Chef or Food Prep Assistant, we can help. There are chef shortages across the country, at varying levels of experience.
Professional Bartenders/Mixologists
The industry is short on people who know how to prepare the vast menu of cocktail options at many upmarket establishments- if you've always fancied yourself a mixologist, this is your chance. With multiple courses available through the Hospitality and Tourism Talent Hub, you can get yourself qualified and ready to mix drinks professionally, and work in the bustling and social atmosphere of the bar and restaurant scene.
Front-of-House
Are you a fairly welcoming individual? If you're looking to brush off those social-recluse cobwebs, then perhaps working as a Front-of-House Operative is for you- and with multiple vacancies available, it might be the start of a career. Following the strict safety guidelines, you'll be able to make people feel welcome as they start to venture outside again, using your customer service skills to provide a wonderful experience for the general public.
It's important to note that some skills do transfer across roles- if you've worked in Customer Service prior, perhaps in a call centre or as a reception worker, this experience might put you in good stead when applying. Be sure to make sure that the CV you send in for roles like this includes your prior experiences, so that the employer knows that you are comfortable with public speaking and have dealt with handling members of the public before.
Management Staff – Night Mangers
With all of these new hires, the hotels and restaurants and attractions are going to need people who manage them- and this role will also have a number of transferable skills for you to take into account when applying. Have you line managed people before? Are you previously from an admin-heavy role and you're no stranger to paperwork/organisation? It's best to think about these things before applying, and make sure that your CV is tailored towards the role, featuring all of your employer-enticing relevant experience, front and centre.
Where we come in
During some of these segments, you may have wondered where you can fit in to this- perhaps you don't have chef experience, and you're wondering where to start, or perhaps you'd like help looking through these vacancies and would appreciate having a contact within the industry to advise you towards the right role. Or maybe you're an employer, looking to recruit?
We are the Tourism and Hospitality Talent Hub, and we are here to help. We can:
Advise you on which roles are right for you
Help you to improve your CV and skills through free training and qualifications
Help you into the role you want, through advice, support and training
Help you recruit the right candidates for your Hospitality, Tourism or Leisure based business
We also curate a list of the latest vacancies across the Greater Manchester area, click here to peruse the roles we offer.
For more information on our services, click here.